State-of-the-art high performance machinery!
Tailor-made suits for the food industry
Within the machine program the emulsifiers of the series FL are the high-capacity machines of KS.
The robust and efficient emulsifiers are designed for the use in continuously working process lines.
FL-Series Emulsifier combine the latest process technology with technological competence.
The design, construction and manufacture of KS emulsifiers is always application-related and individual. Latest calculation methods combined with a robust construction ensure operational safety and longevity of the machines.
Dependent on the product to be processed, KS emulsifiers are equipped with the appropriate cutting tool and drive for first-class and gentle emulsification.
Core of the KS emulsifier is the KS cutting system. Thanks to continuous further development, the proven knife/hole plate systems in 1 to 3-stage versions are the standard in the KS range today.
Requirements to special fineness, such as e.g. infant food, pastries and delicatessen, are fulfilled with CUTFIX or RotaPlate cutting systems. Of course it is also possible to combine all systems among each other. Thus, the operator has a wide range of options for the individual adaptation to his end product.
The automatic knife readjustment – AMN developed by KARL SCHNELL is used for this purpose mainly in automated process lines. The KS Cutting System influences with its axial adjustment option throughput quantity, temperature and fineness degree of the product to be cut. AMN thereby allows an accurate and automatic cutting set adjustment and readjustment. This ensures cutting accuracy with steady cutting capacity. As a result, reproducible, constant product quality and a significantly longer service life is achieved.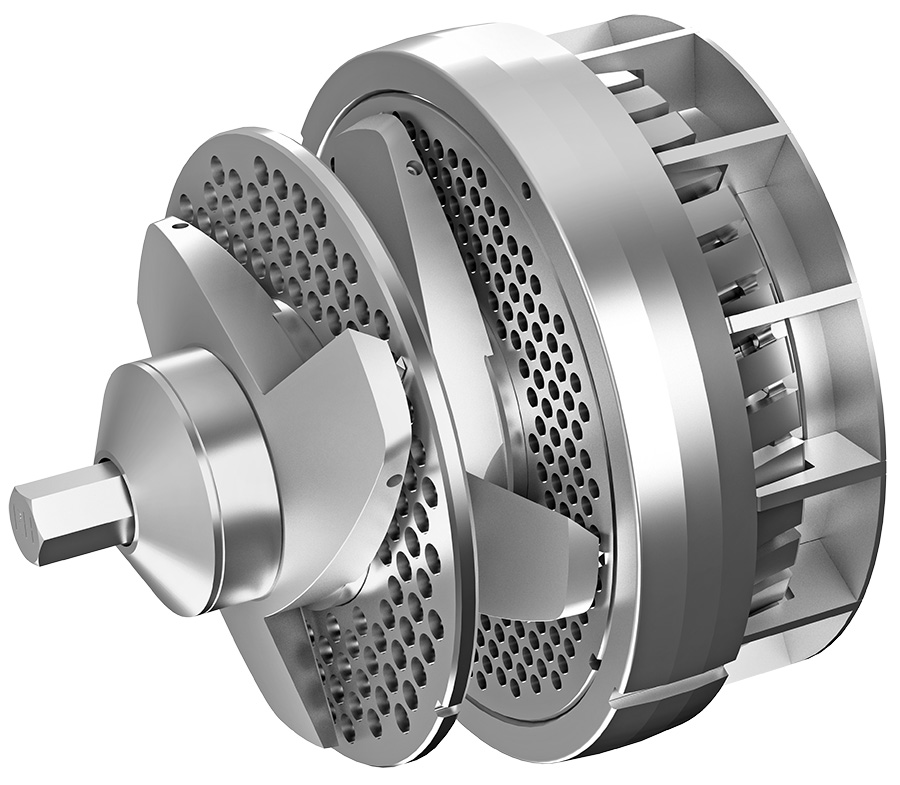 Further questions to our Emulsifiers?
Get in touch!